Frequently Asked Questions
What does Sunrise do for people with developmental disabilities?
Sunrise Enterprises was founded in 1969 with the purpose of providing employment opportunities and skill building to people with developmental disabilities. In an effort to innovate and educate, Sunrise also offers community inclusion activities for those who do not wish to work through our Day Support and Activities (DSA) program. As of 2020, over 40 individuals are enrolled to participate in the DSA program.

How does Sunrise teach people with disabilities the skills they need to get a job in the community?
Sunrise provides employment to over 60 people with developmental disabilities through our Sunrise Shop and Save thrift stores, Umpqua Liquidation, Wood Products division, Retail Transportation, Janitorial and Landscape divisions. All Sunrise Businesses provide a training environment for people with disabilities, while delivering a valuable service to our customers. When you choose a Sunrise Business, not only do you support a local non-profit, you help people with disabilities gain valuable skills and experience in our community.
How does sunrise help once an individual is ready for and wants a job in the community?
Community employment is used to find people with developmental disabilities jobs out in the community that fit their needs and the needs of their employers. We provide a range of supports to help each person grow, achieve goals and gain a sense of accomplishment through employment with a community partner business. Each individual works with a job coach one on one through the training process in a position. The job coach works with the individual to provide direction and training on how best for that individual to succeed in a particular position. We have partnered with over 40 businesses in Douglas County to provide jobs to people with developmental disabilities.
Do you offer maskless hours for people with medical conditions?
Yes! Sunrise understands that masks are not an option for everyone. We offer maskless hours every Saturday from 8am-10am and 10am-12pm on Sundays. If you are not able to shop these hours then we are happy to meet you at the front door of the store and look for a specific item that you may need and do a transaction for you from outside of our store.
What chemicals do you use to sanitize your stores and businesses that your janitorial department cleans?
Sunrise uses DS1 sanitizer to sanitize our businesses and the companies that use our janitorial services. This disinfectant meets OSHA Blood-borne Pathogen standard for the decontamination of blood and bodily fluids and is bactericidal, veridical and fungicidal. This sanitizer has also been proved to fight the spread of the corona virus.
How do I get more information about using Sunrise Enterprise's janitorial and/or landscape services?
You can call our office at 541-673-0195 and ask to speak to someone about a quote or you can go to the Landscape and Janitorial section of our website and request a quote. Our website makes it easy to enter in your commercial locations information and get a quote quickly!
Do you also landscape and clean residential locations around Douglas County?
At this time we do not offer residential services. However in the future we are hoping to expand into serving the residents of Douglas County as well. For now we take pride in offering exceptional service to local business owners.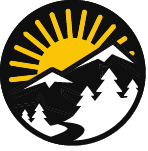 Do you have any questions we missed?