Frequently Asked Questions
What does Sunrise do for people with developmental disabilities?
Sunrise Enterprises was founded in 1969 with the purpose of providing employment opportunities and skill building to people with developmental disabilities. In an effort to innovate and educate, Sunrise also offers community inclusion activities for those who do not wish to work through our Day Support Activities (DSA) program. As of 2020, over 40 individuals are enrolled to participate in the DSA program.

How does Sunrise teach people with disabilities the skills they need to get a job in the community?
Sunrise provides employment to over 60 people with developmental disabilities through our Sunrise Shop & Save thrift stores, Umpqua Liquidation, Wood Products, Retail Transportation, Janitorial, and Landscape divisions. All Sunrise businesses provide a training environment for people with disabilities while delivering a valuable service to our customers. When you choose a Sunrise business, not only do you support a local nonprofit, you help people with disabilities gain valuable skills and experience in our community.
How does Sunrise help once an individual is ready for and wants a job in the community?
Community employment is used to find people with developmental disabilities jobs in the community that fit their needs and the needs of their employers. We provide a range of supports to help each person grow, achieve goals, and gain a sense of accomplishment through employment with a community partner business. Each individual works with a job coach one on one through the training process in a position. The job coach provides direction and training on how best to succeed in a particular position. We have partnered with over 40 businesses in Douglas County to provide jobs to people with developmental disabilities.
Where do I drop off donations and what are my donations funding?
Donations to Sunrise Enterprises can be dropped off to any of our Sunrise Shop & Save locations. We have stores in Reedsport, Myrtle Creek, Winston, Roseburg and Sutherlin, making it easy for you to drop your donations off close to home, no matter where in Douglas County that is! Every donation taken to a Sunrise Shop & Save store helps provide training opportunities for individuals with developmental disabilities. Another benefit to donating to your local Sunrise is that we are able to recycle almost all unusable donations!
What items are not accepted as donations, and what items can be recycled that are not sellable?
Unfortunately, there are some items we cannot accept due to safety concerns and current salvage and recycling markets.
Items not accepted:
Paint, tires, wet items, biohazards, trash, waterbeds, bunk beds, baby furniture, pianos/organs, baby cribs, firearms/explosives, large appliances, gas powered equipment, large appliances, exercise equipment, mattresses and box springs, household chemicals, building materials, upholstered furniture, disassembled electronics and infant car seats.
Items that can be recycled:
Covered electronic devices (including whole computers, laptops, monitors, TVs, printers, keyboards, and mice), paired shoes, single shoes, accessories (purses, belts, wallets, backpacks, etc), stuffed animals, baseball caps, books, media (CDs, DVDs, blue rays, video game disks), mixed rags (any clothing, bedding, and linens that are dry and usable).
What chemicals do you use to sanitize your stores and your Janitorial customer buildings?
Sunrise uses DS1 sanitizer to sanitize our businesses and the companies that use our janitorial services. This disinfectant meets OSHA's Bloodborne Pathogen standard for the decontamination of blood and bodily fluids and is bactericidal, veridical and fungicidal. This sanitizer has also been proven to fight the spread of the coronavirus.
How do I get more information about using Sunrise Enterprise's janitorial and/or landscape services?
You can call our office at 541-673-0195 and ask to speak to someone about a quote, or you can go to the Landscape and Janitorial section of our website and request a quote. Our website makes it easy to enter in your commercial locations information and get a quote quickly!
Do you also landscape and clean residential locations around Douglas County?
At this time we do not offer residential services. However, in the future we are hoping to expand into serving the residents of Douglas County as well. For now, we take pride in offering exceptional service to local business owners.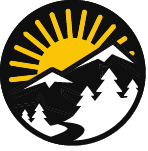 Do you have any questions we missed?