Employment & Services
Our mission is to assist persons with disabilities to access meaningful employment opportunities and achieve self-fulfilling lives.
Developmental disabilities include intellectual impairment, autism, cerebral palsy, seizure disorder and other neurological conditions.
As one of the largest vocational service providers to persons with intellectual and developmental disabilities in Southern Oregon, we improve our client's lives through customized employment services.
Sunrise Enterprises provides a springboard to community employment through job training opportunities in Umpqua Liquidation retail store, five Shop & Save thrift shops locations, Wood Mill Services and Janitorial & Landscaping Services.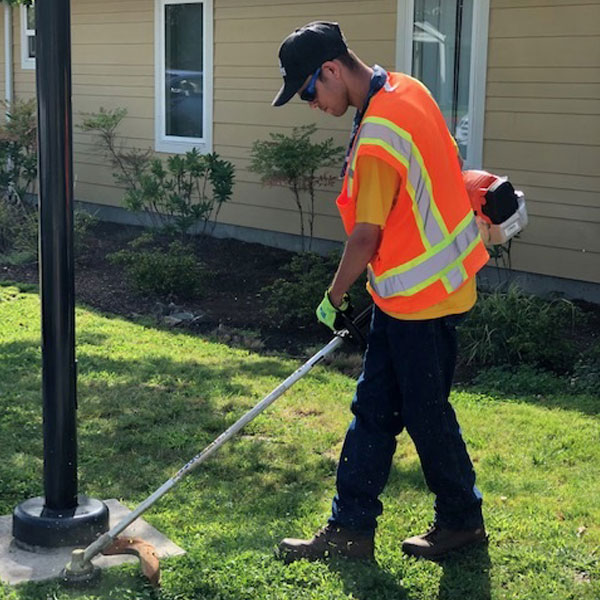 What We Do
Sunrise Enterprises provides employment services by using five methods to find a good fit.
Discovery - Observing an individual in various settings including their own home and their surrounding community to identify interest and ability for employment opportunities.
Career Exploration - Job sampling and exploration. This is a onetime 2.5 – 4 hour shifts in which an individual goes to a business to try out a job. A Sunrise Job Coach stays with the individual on site during the sample.
Assessments - Vocational Rehabilitation Counselors assess individuals by:
Community Based Work Assessment requested by Vocational Rehabilitation
Out comes to be defined between VR Counselor and the individual
Targeted Vocational Assessment requested by Vocational Rehabilitation in relationship to a specific employment goal
Job Development - Establishes and maintains activities to develop, locate and secure job openings.
Job Coaches - Job Coaches support people in jobs in businesses in Douglas County. Our employment services are designed to fulfill labor needs for employers while providing meaningful employment for the individuals Sunrise represents.
Services & Opportunities
---