Wood Mill Services
Sunrise Enterprises is built upon a safety-first foundation. This safety process focuses on team work,  working in a production environment, good work ethics and building skills that makes trainees valuable to future employers.
Sunrise Enterprises' Wood Mill is a custom re-manufacturing plant. That means dimensional lumber and materials are processed into other usable products for customer orders. Some products produced stay here in Douglas County while others ship across the nation.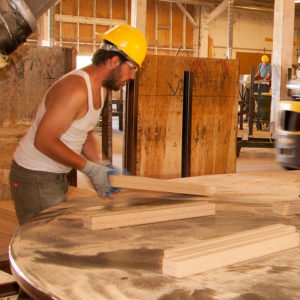 The trainees are involved in everything from producing pallet stock components, fence products, solid stickers and composite stickers.
Cutting pallet stock to length on chop saws and stacking for the next process

Grading and stacking pallet stock and re-sawn boards to the customers specifications

Processing stickers through rip saws, cross cut saws and grading to customer specifications – both solid and composite  wood

Glue lamination for composite sticker line

Processing and grading Cedar lumber into fence boards

Processing and providing crate stock
Sunrise Enterprises strives to get every trainee experience in the highest functioning position they can while working safely. As they progress, trainees are encouraged to continuously improve their skills at each plant work station. Every trainee is different is skill levels and our staff celebrates all progress.
Hours of operation
Monday - Thursday 7AM - 3PM
Friday 7AM - 2PM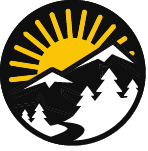 Would you help support Sunrise Enterprises through wood mill services?