Community Training
The goal of community training is to give individuals the opportunity to work and gain involvement in the community. Sunrise works with over 40 different businesses and offers both job shadowing and job sampling opportunities depending on the assessment of the individual. The individuals are able to try out different jobs with the goal of discovering a position that fits their needs and the needs of the employer.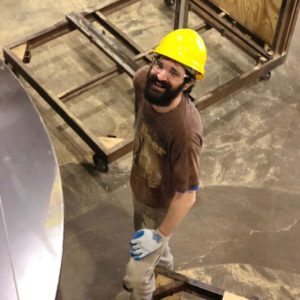 Part of the assessment involved is that the individual completes 20 hours of vocational volunteering at a business that has a position that fits the profile of they job they would like to do.
When an individual is in the processing of completing job sampling assessment, there are two branches of assessment to help determine what will potentially be the best fit for that individual.
One branch is called Discovery and it takes about 90 days to complete this part of the assessment. The individual reports prior work experience and demographics. Then the individual is able to job sample a particular position.
The other branch is called Targeted Vocational Access (TVA) where the individual spends 8-10 hours with a potential employer/business working in a position doing a specific job for that employer.
Each individual works with a job coach one on one through the training process in a position. The job coach works with the individual to provide direction and training on how best for that individual to succeed in a particular position. The job coach may provide a system such as color coding, lists, priority check-offs, etc. The goal is for the job coach to send the individual into the workplace with the skills and systems necessary to work as independently as possible.
There are also instances when a Job Developer/Business Developer creates a job for an individual looking for employment. In this case, the position is "carved" for the individual, meaning that the position is customized to suit what that particular individual is able to accomplish with the help of a job coach.
---