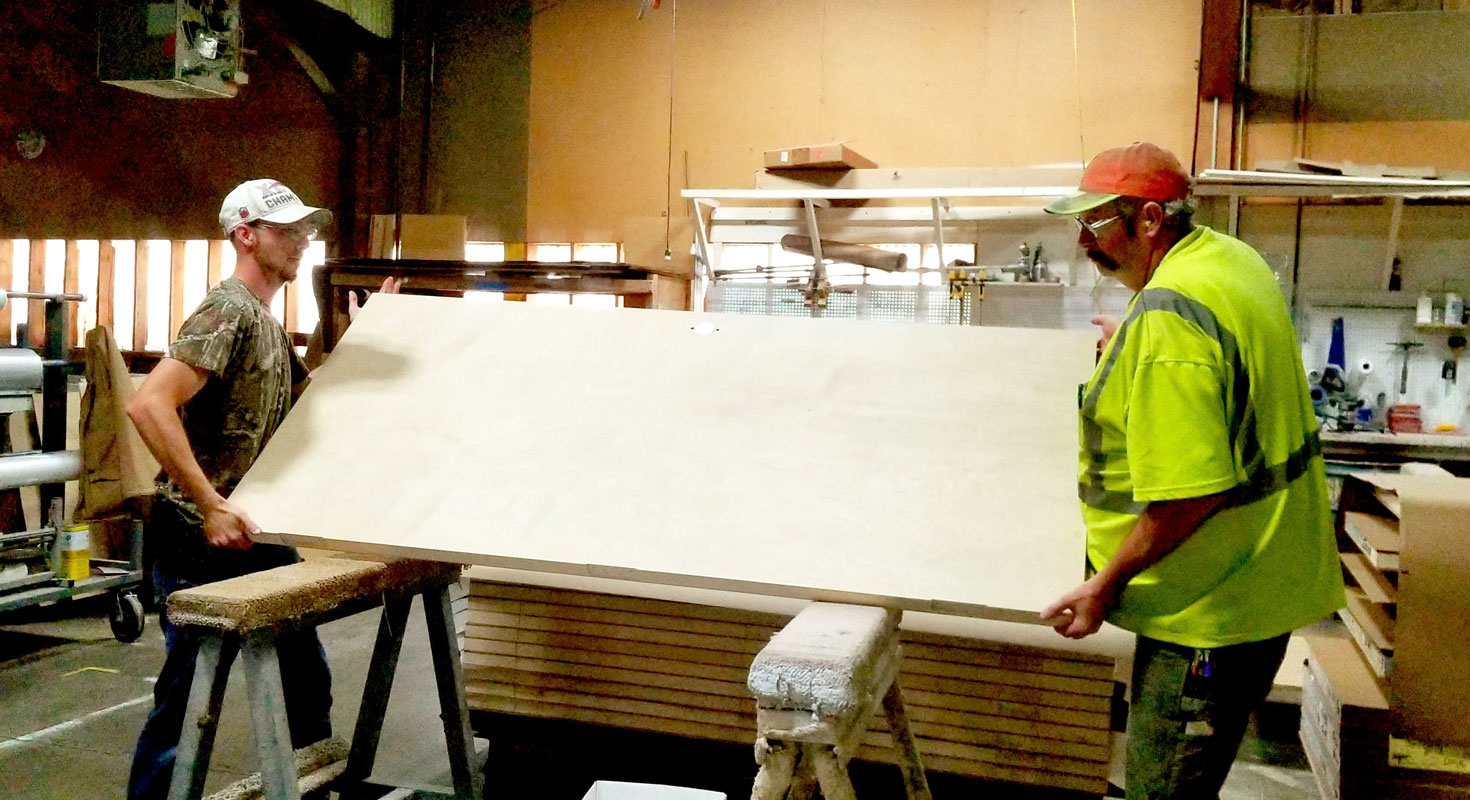 Bill & Don
Opportunities Open for Don and Bill at Oregon Door
Bill Barlett values having structure and following a routine. He likes to be organized and have a structured set of guidelines in place regarding tasks that are required to be completed. He is also proactive and wants to know that issues are addressed before they become problems. Good communication, with his employer or his home staff is important to Bill so that he can address any areas of concern directly. Further, he likes to be continually learning new tasks and increasing his skill.
When the opportunity to work for Oregon Door presented itself, Bill was delighted. He was paired with Don Ochs, another Sunrise Enterprises client with whom he worked at our secondary wood products mill.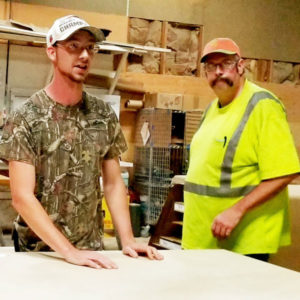 Don has a great sense of humor. He likes to joke around with friends and housemates. When Don isn't checking and working on doors, he likes to play video games or chill, listening to music.
Both Don and Bill really wanted to work and in this day and age, wanting to work and being willing to actually show up to your job is a huge attraction for many employers. Oregon Door values reliability and positive attitudes. When Becky Holm approached Brian Bennet, the General Manager at Oregon Door telling him about the clients we serve and Bill and Don, Brian was intrigued and interested. There was a need for quality checkers. It was only a four hour a day job and it was perfect. That was exactly what both gentlemen said was their ideal!
"Bill and Don work together well as a team. They are model employees. They have been a great fit to our Oregon Door team and bring a strong desire to work, and a friendly demeanor each and every day. The partnership with Sunrise has been a strong asset for Oregon Door. I appreciate all that Bill and Don do for us daily," said Kevin Hansen, Director of Operations.
Asking each of them how they like their jobs, they both agree that they "love their jobs." It allows them to take care of their obligations.
Gleva Dalton, their job coach from Sunrise Enterprises agrees. "Bill and Don work really well together, and with their coworkers," she said. "They make an amazing team. They can communicate with just a look, and know what needs to be done. When they started quality checking doors, they would be able to check 30 or 40 doors. Now they are able to check over 80 doors in their shift. When they come across a flaw that they are trained to fix, they do it and get right back to checking."